The page given below will open: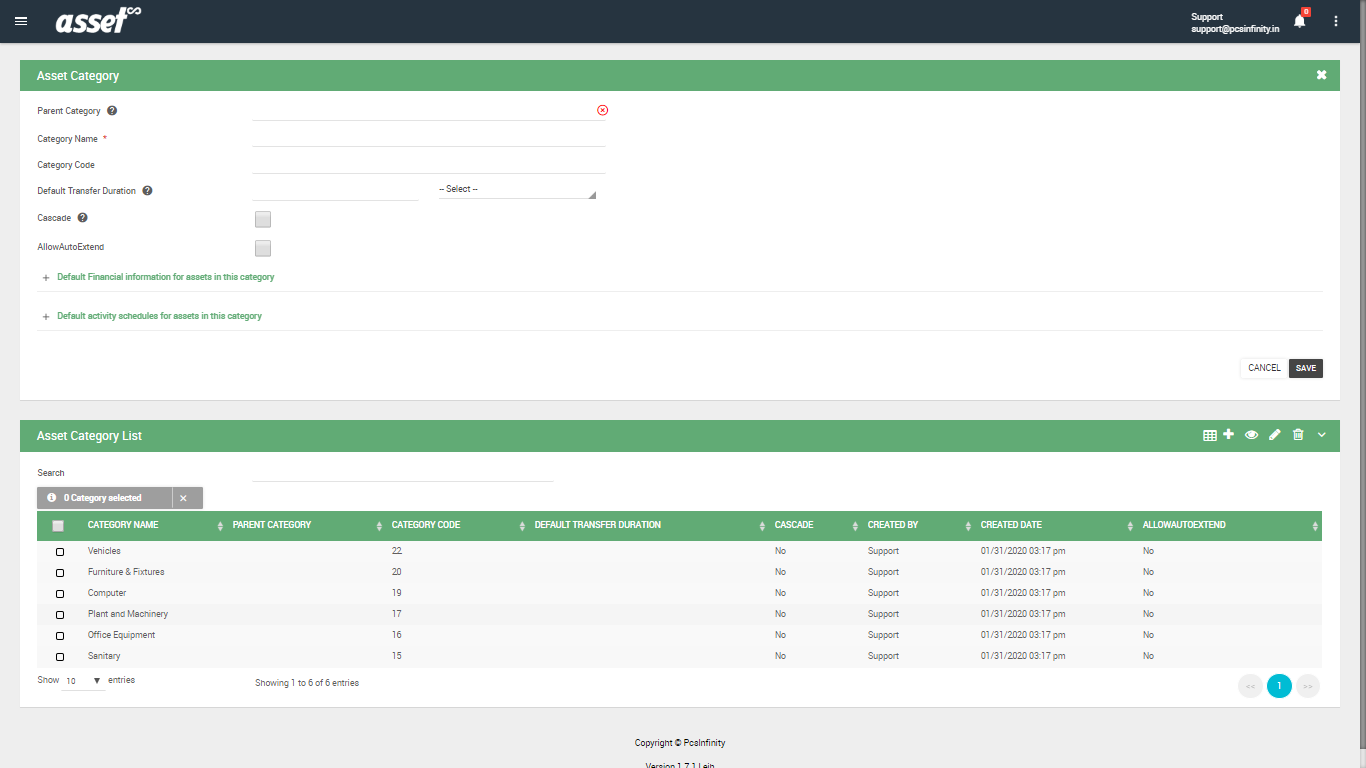 The Fields visible on this page are explained below in the table
| | | | |
| --- | --- | --- | --- |
| | | | |
| | User requires selecting a category from drop down list. User cannot enter a new Category that is not present. Category created previously will only be available in the parent category drop down. | | |
| | Enter a name according to the type of assets. It is a mandatory field and category name should be unique. | | |
| | The Category should be of three characters only. If the user does not assign a code the system will generate a code from three initial character of the Category. | | This is auto-generated but can also be manually written |
| Default Transfer Duration | Assets of this category will be transferred up to this duration unless changed. | | |
| | User requires marking the check box to apply cascade. If user marks the checkbox the default time duration for the parent category will be applied to the child or if the category is new, cascade will be applied to its child category. | | |
| Default Activity Schedules for Assets in this category | Create Activity schedules for number of Assets that are added under the category by default. | | |
Users can create both parent and child categories. The form requires to be updated to create category whereas the grid displays the list of categories created in the application.

Managing Category Grid



Users cannot delete a Category if it is already in use.

Users can view, edit, or delete the categories created in the application. The list can be exported to excel as well.

The user can also manage the grid and decide what all columns to be displayed in the grid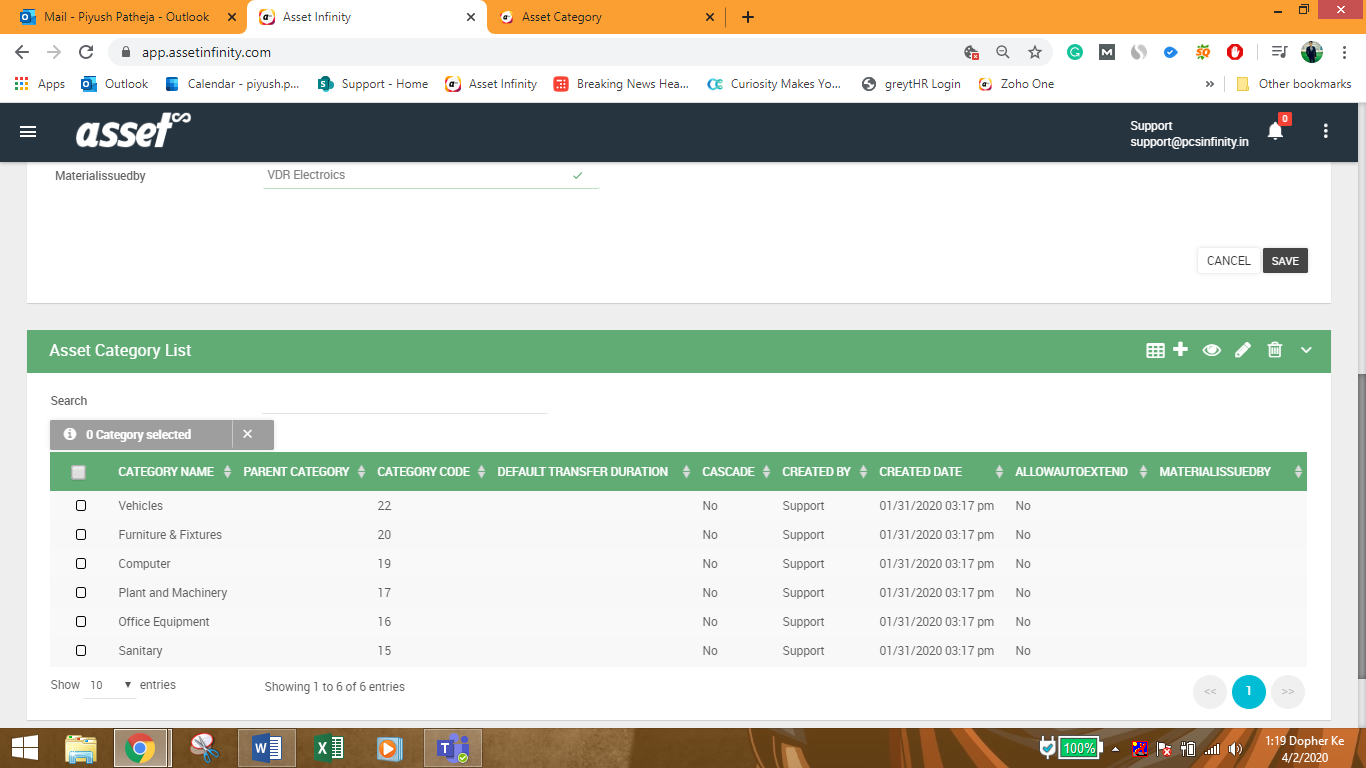 STANDARD CONFIGURATION



A check can be established to see whether each category code is unique or not




Category code can be set as mandatory input.