As each business would have its unique requirements and metrics to measure the progress of the business, you will be able to get a detailed summary of this through the creation of various reports which you can also customize now in Asset Infinity under Custom Reports. This can be done as follows:
As part of understanding the Homepage, it is essential to note that the user can also create any number of Custom Reports and Charts from the existing Asset List using the columns and data already present in this screen.
To create a custom asset report, on the Asset List, click on the Grid Settings button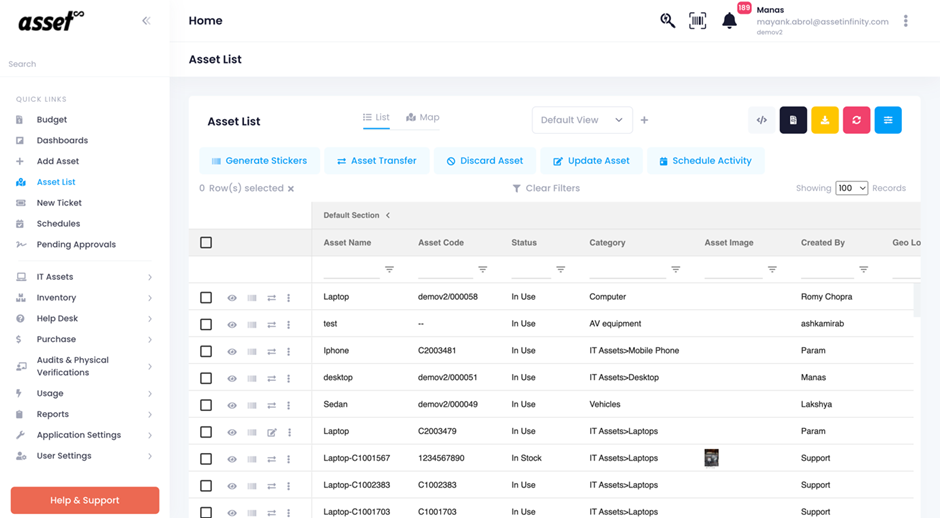 A drop-down menu will open. Here, users can select what fields they want to include in the report.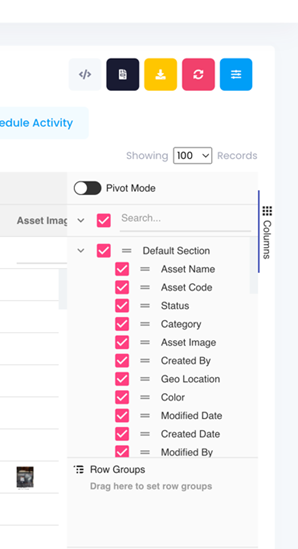 Move the fields you want to include in the report to Row Groups and Values
Let's say that you want to see the number of assets in each category, so you move Asset Code/Asset Name into Values and Category into Row Groups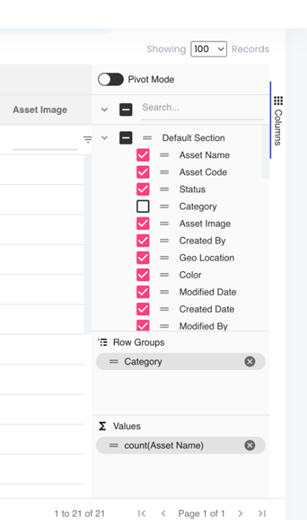 The asset list changes based on the selection you make, as seen below: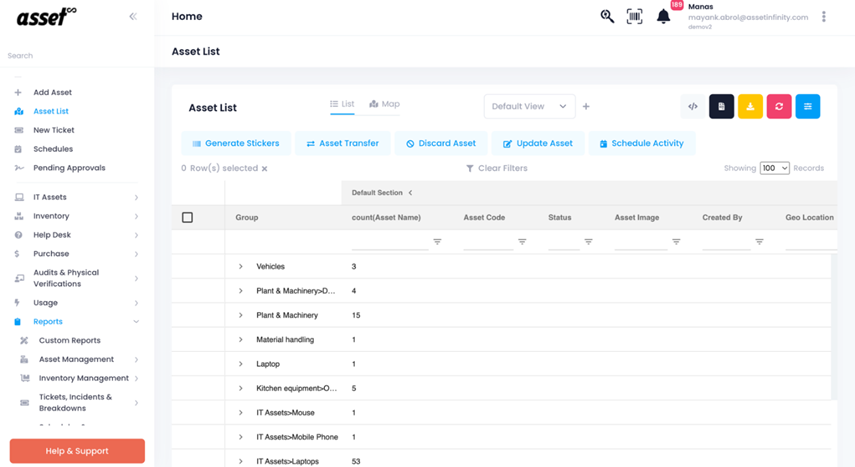 Next, click on Save As Report Or Widget

A form will open as shown below:
Enter the title of the widget.
You may provide a description of the widget.
Select the widget type. In this case, you are creating a report, so you select report.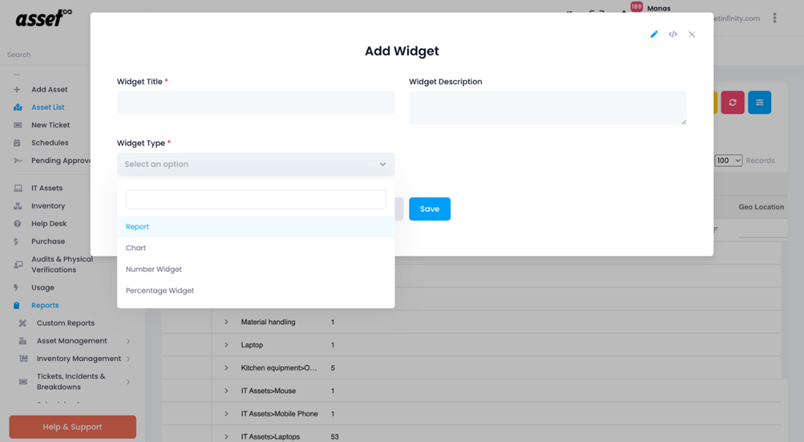 Click on 'Save'
The custom report will be created.
To view custom report, go to Reports and select Custom Reports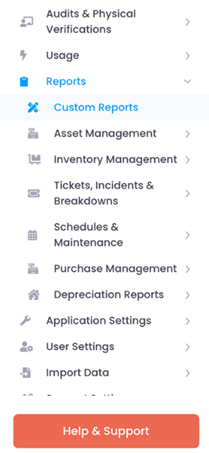 A list of all custom reports including the report you just created will be displayed.