Account Log In>Reports>Inventory Management>Stock Statement
Stock Statement - A stock statement is a report that ca be used by individuals and organizations for managing their assets and inventory. It provides a detailed record of the stock or inventory, including information like item names, quantities, values, locations, dates, and additional details.
After logging in to your asset infinity account click on to the Reports module and then select Inventory Management.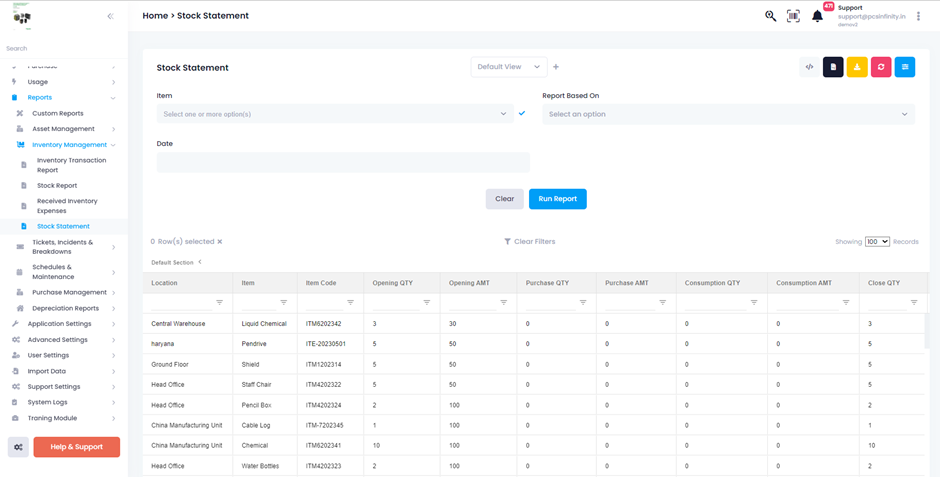 Then we click on Stock statement, which displays the following screen in which we need to enter the item for which the stock statement is required and click on RUN REPORT. Then the stock statement of required asset will be created.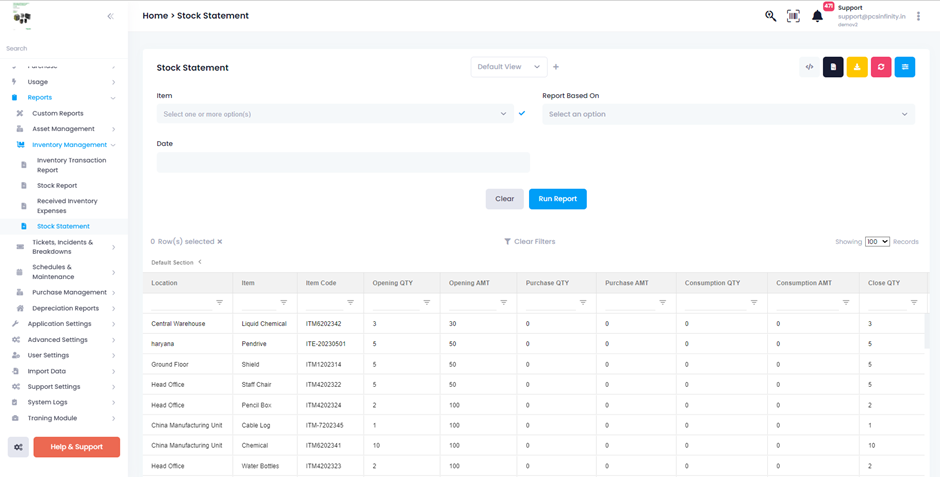 ​
Stock statements help track stock levels, monitor value changes, and make informed decisions about purchasing and sales. They are important for financial reporting, budgeting, and auditing processes, ensuring accurate asset and inventory valuation.