Account Log In>Reports>Inventory Management>Stock Report
Stock Report - A stock report provides an overview of the current inventory levels and related information for products or items within the organization. It helps users monitor stock levels, track inventory movements, and make informed decisions regarding stock management and replenishment.
After logging in to your asset infinity account click on to the Reports module and then select Inventory Management.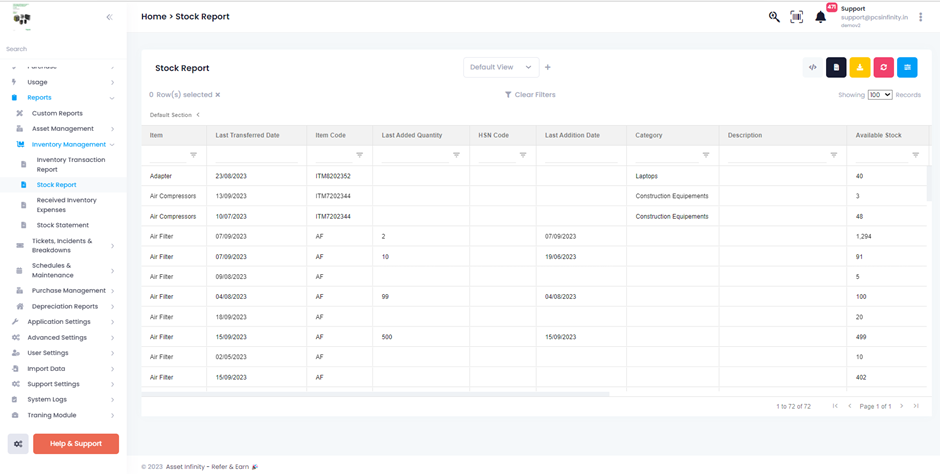 Then we click on Stock Report, which provides us with the details of stock items along with the last added quantity, last transaction date, item code, category, and details.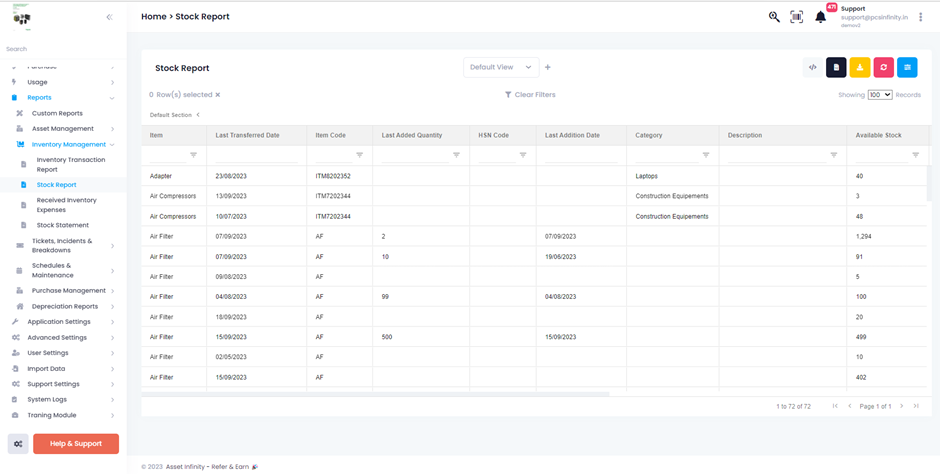 By reviewing a stock report, users can gain insights into their inventory levels, identify potential stockouts or excess stock, plan for replenishment, analyse stock movement patterns, and make data-driven decisions to optimize inventory management. This helps in reducing carrying costs, ensuring product availability, and improving overall efficiency in supply chain and operations
.