How To: Use Pending Service Requisitions Report
All the SR's which are pending across the organisation can be viewed under the "Pending SR".

Menu>Reports>Purchase Management>Pending SR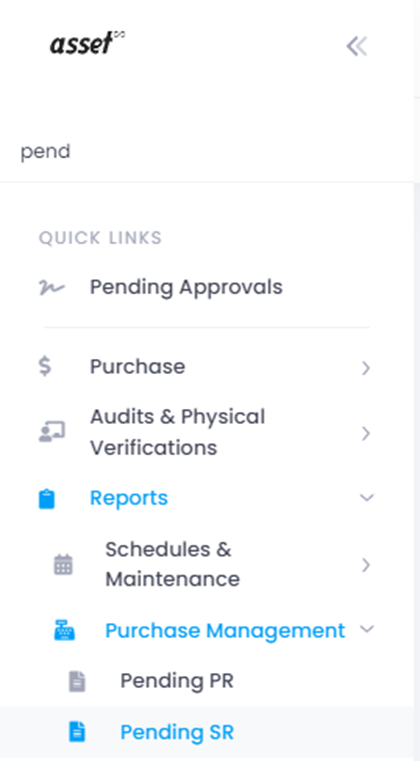 This report helps in obtaining the list of SRs which are pending and yet to be approved. Each filter is unique in its own has the facility give you the item wise description when you export the file to excel.

Related Articles

Raising & Managing Purchase Requisitions

Raising Purchase Requisitions Menu > Help Desk > Purchase Requisition By processing a Purchase Requisition, appropriate controls can monitor the credibility of purchase as well as identify the relevance for a product or purchase within the ...

Reading Audit Report

Reading Audit Report Menu > Audit & Physical Verification > Audit Report User can view the reports of audits in which they can find details of the actions taken while performing the assigned Audit. User can filter Asset details on the given ...

How To: Use Purchase Requisition Report

The Purchase Requisition Report feature in Asset Infinity allows you to generate a report that shows the details of all the purchase requisitions (PRs) created in a specified period. Here's how you can use the Purchase Requisition Report feature: Log ...

Stock Statement Report

Stock Statement Report Homepage > Reports > Inventory Management > Stock Statement Stock Statement report shows how many product units are there in each store as well as the current stock value and the quantity purchased and consumed with their ...

Stock Report

Stock Report Homepage > Reports > inventory Management > Stock Reports Item stocks are displayed in Stock Report. If available stock is below Re-Order Level, then the Item is displayed in Red. The Stock Report shows how many product units are ...