How To: Generate Preventive Maintenance Report
Menu > Reports > Schedules & Maintenance > PM Report
Users can use the PM report to know the planned activity and how much activity is completed with what percentage level. The report can be filtered on the bases of Location and Activity Type.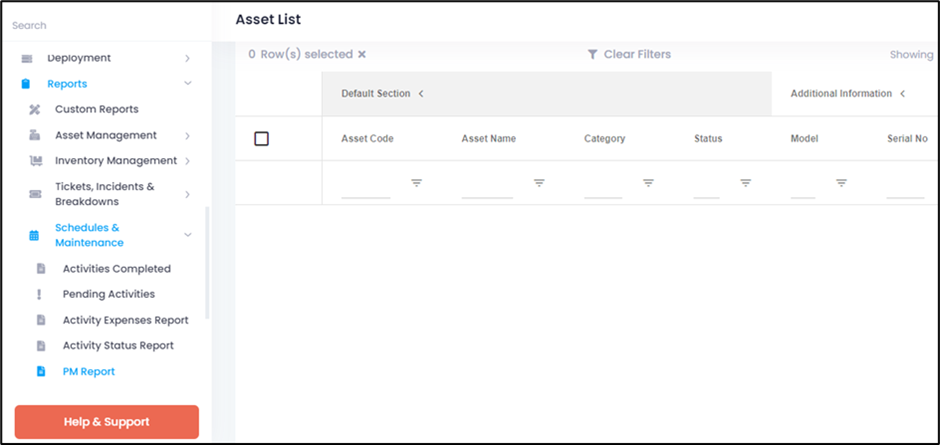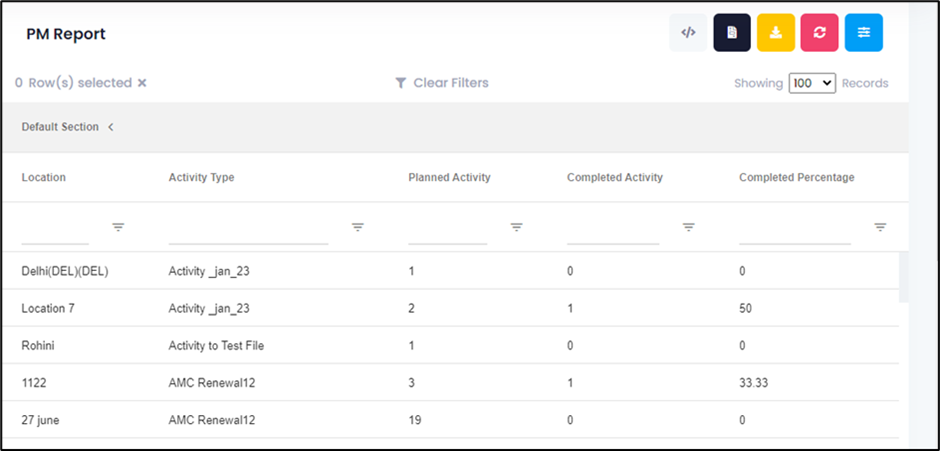 The user can filter the Activity based on:
1. Location
2. Activity Type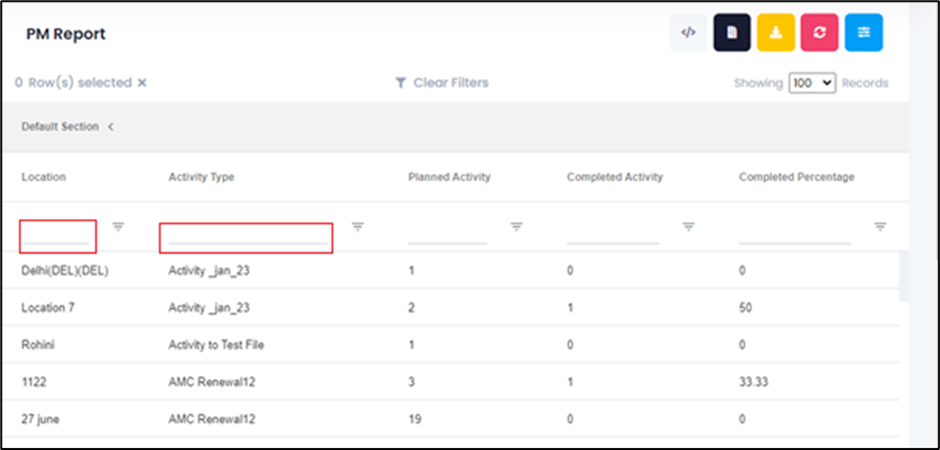 Users can download this report in Excel and PDF Format as well by clicking on the
Export to Excel
and
Export to PDF
options.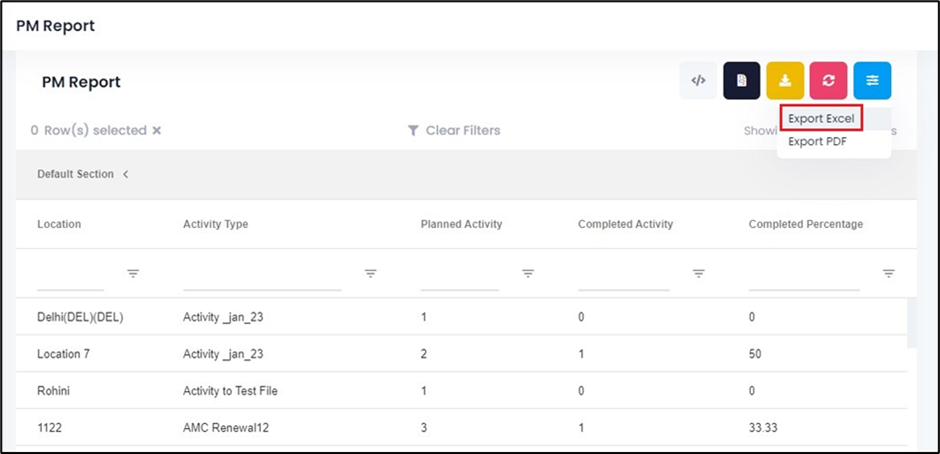 Related Articles

Stock Report

Stock Report Homepage > Reports > inventory Management > Stock Reports Item stocks are displayed in Stock Report. If available stock is below Re-Order Level, then the Item is displayed in Red. The Stock Report shows how many product units are ...

Activities Completed Report

Activities Completed Report Home Screen > Reports > Schedules & Maintenance > Activities Completed The user can view all completed activities in this report. The user can also view deleted activities by clicking on the view delete activity button. ...

Barcodes Scanned Report

Barcodes Scanned Report Menu > System Logs > Barcodes Scanned Scanned barcodes allow the user to view that at which location and by whom the assets were scanned, at what time and on which date using the mobile App. At the top user can see ...

Stock Statement Report

Stock Statement Report Homepage > Reports > Inventory Management > Stock Statement Stock Statement report shows how many product units are there in each store as well as the current stock value and the quantity purchased and consumed with their ...

Movement Summary Report

Movement Summary Report Reports > Asset Management > Movement Summary User can find the detailed movement summary of assets which are under Allotted, Unallotted, Discard, Bulk Upload. The Movement Summary Report opens up. User can ...