Account Log in > Reports > Asset Management > Status-wise asset report
Creating status-wise asset report - A status-wise asset list categorizes assets based on their status or condition. It provides a convenient way for users to organize and manage assets according to their availability and state within the organization.
After logging in to your asset infinity account click go to the Reports module and then select Asset management.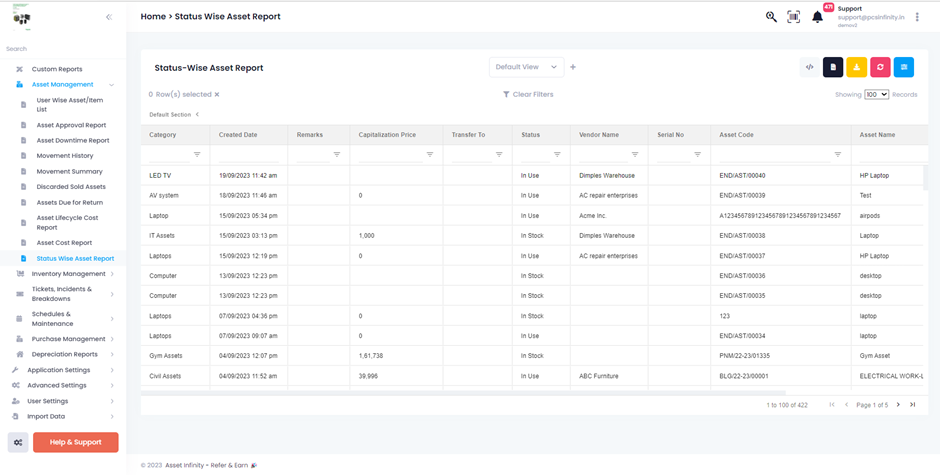 Then select Status Wise Asset Report, this will display all the assets with their current status, asset code, location, category, location, created on and details of the asset.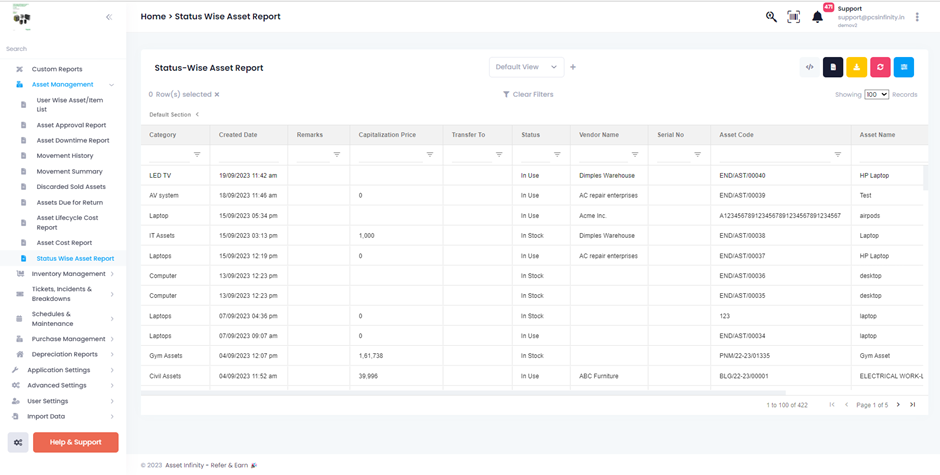 User can now filter the assets based on their status, location, category and other parameters as required. By using a status-wise asset list, users can effectively track and manage assets based on their status, enabling better asset utilization, maintenance planning, and overall asset lifecycle management.